Welcome to Nursery
In nursery we will support, encourage and promote the children's emotional development and improve their independence and self awareness as well as continuing to improve their reading, writing and mathematical ability. For further information about explaining the development of children in the early years click here.
EYFS & Year 1 Vision & Values
In Nursery, Reception and Year 1 we develop a community of learners who support and encourage each other. Our children develop confidence, independence and responsibility. We teach our children to be well mannered and respectful of ourselves, our belongings and each other's differences. Our children work in an environment which is developmentally appropriate and one that meets the needs of all our children. We believe children should learn through hands on experiences, on and off site, observations and to develop a sense of curiosity about the world around them. We encourage our children to make links in their learning and to take risks in a safe way.
---
Meet the Team
Miss S Harriss
EYFS Assistant Headteacher
Nursery Teacher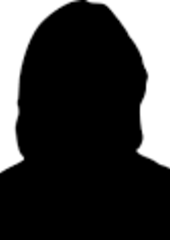 Mrs D Beswetherick
Nursery Teacher
Mrs N Hamblin
Early Years Practitioner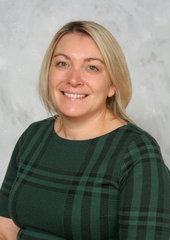 Mrs Griffin
Early Years Practitioner
---
Welcome to Nursery
---
Routines
Morning Routine
In the morning parents bring their children into the nursery, the children go to their key group to write their names. When the door is opened 1 member of staff stays by the exit door and one member by the cloakroom door. The other 1 members of staff in the main room interacting with children. When all the children are in, staff go to their key group and we look at the date, weather and how many children are in today. We then take the register and start group time.
Snack Time and Maths
Children will sit in their key group space for snack and this will be followed by the maths teaching group.
Outside
Outside will be open during independent learning, children can choose to be inside or outside and will need to put their name/picture card on the list of children who are outside. It is the responsibility of staff to check the garden and toys are safe and complete the daily safety checklist.
Tidying Up
In Nursery we use a song to signal that it is tidy up time. Children are expected to tidy up with some help from staff. When children first start in Nursery they are taught how to tidy up by using social stories and modelling.
Rewards
In Nursery stickers are given out as a reward as well as children being put on the happy or sad face.
Homework and Reading Books
In Nursery the children are given talking homework. This is a piece of homework which requires the parents to talk to their children. This homework can contribute towards the child's profile. Children can choose a book to share at home with their family from our Book trolley.
Reminders
Please remember:
To bring in a named water bottle.
To label all clothing and bring a change of clothes in a named bag.
To ensure your child is wearing their school uniform and has a coat/ hat depending on the weather.
Nursery starts at 8.45/12.30 and finishes at 11.45/3.30.
Monday fund
Please make a voluntary contribution of 50p every Monday to help purchase essential items for our learning.
Parent Contribution
As part of the Early Years curriculum we would like to know about what learning your child is doing at home. It can about a range of things. Your child could have:
dressed themselves
taken part on ballet/ football/ karate lessons
read a word or sound in their reading book
written a word or sound themselves
started writing simple sentences
counted to a higher number than usual
learnt to ride a bike
recognised a new shape
joined in cooking at home and noticed how the food you are cooking has changed
when outside they have commented on something around them
talked about how something works
made a model
made up a story about their toys
The possibilities are endless!
The more observations you put on Tapestry the better as these go towards the assessments we make.
Here are some things you can do at home to support your child in school:
Support your child with their homework and return it on time
Read with them for about 20 minutes each night
Talk out loud about the things you see and do
Count with your child every night
Practice writing the sounds your child has been learning at school
Sing songs and rhymes