Welcome to Year 3
Over the coming year we will be continuing to support, encourage and promote the children's emotional development and improve their independence and self-awareness as well as continuing to improve their reading, writing and mathematical ability.
Here are some things you can do that will support your child in school for the coming year:-
Ensure the correct school uniform is worn and LABELLED.
Ensure the correct PE kit is in school
Support homework as appropriate and have it returned on time.
Read with your child at least 3 times a week and sign the reading record 3 times.
Download and read the All You Need To Know About Year 3 PDF
---
The Year 3 Team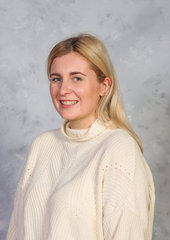 Miss C Roberts
Benjamin Class Teacher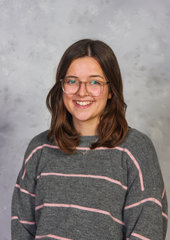 Mrs C Aucock
King-Smith Class Teacher
Miss M Chandler
LSA
Mrs S Goddard
LSA
---
Routines & Notices
School Uniform
PE
Our PE days: Tuesdaysand Fridays. On these days, children should come into school wearing their PE kits and will remain in them for the day.
Black shorts or track suit bottoms
School house P.E. T shirt or plain white shirt
Plain black hoodie or tracksuit top
Trainers
Homework
Reading every day
Multiplication tables every day.
Maths homework on MyMaths website
Spelling homework on Spelling Shed website
This will be set on a Thursday and should be completed by the following Tuesday (though spelling tests will be on a Monday so please factor this in when organising your time).
Collection/ Dismissal
Pupils must be collected by one of the named adults on our pupil data Management Information System (MIS). This is informed by registration forms for the school and updated periodically by parents/carers.
Parents/carers may write to the school to change or add to this list. This letter will be kept in the pupil file.
Older siblings must be 16 years of age and over to collect and a signed and dated note must be on file.
All pupils must be collected on time.
Walking home alone: only pupils in Years 5 and 6 are allowed to walk home alone. A signed and dated note from the parent/carer must be provided and be kept in the pupil file. Parents/carers may also record this via the 'Forms' section of our App. This will be recorded in our MIS. Pupils will not be allowed to walk alone with younger siblings and therefore be responsible for them.
Communication
We communicate through sending letters and newsletters to your email!! (Check your junk folder and update us if you change your email)
Dinners and trips are booked and paid via ParentPay
If you need to discuss anything please arrange a meeting with your child's class teacher. There are several points in the year where we will report progress to you formally.
Mobile Phones
Pupils are no longer allowed to bring mobile phones to school. This decision has been taken following unsafe use of phones on the school site by pupils. Pupils live sufficiently close enough to school to not require a phone. Pupils who walk alone also risk being a target of crime with these devices.
Medication
If your child has prescribed medication (and only prescribed medication) please collect a Prescribed Medication Form from the office and provide updated details. If your child has asthma you will need to check their inhaler has not expired.
Questions
If you have a question or concern about your child please do not hesitate to speak to your child's teacher.