4 March 2019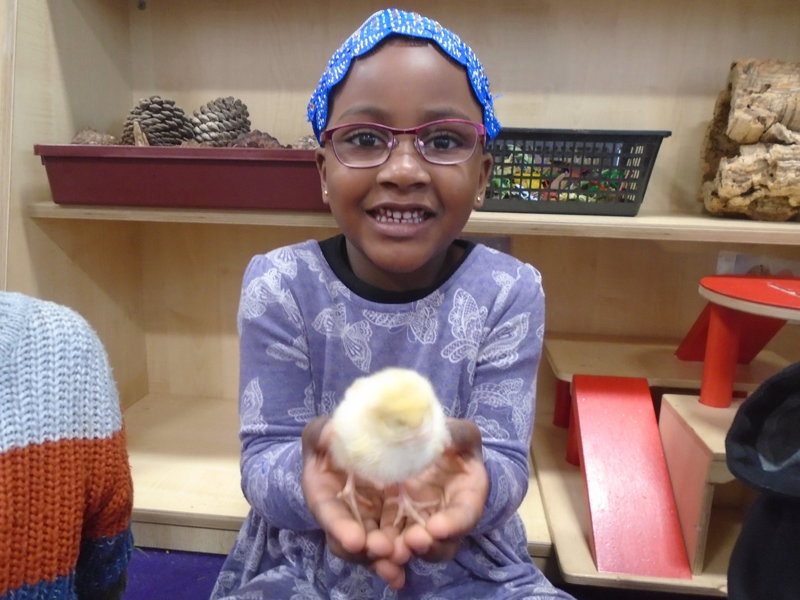 The Nursery children are very egg-cited at the moment.
We have been taking care of 10 living eggs that were due to hatch on Wednesday 27th February!
We looked at where eggs come from and watched a real hen laying an egg on youtube –as you can imagine this caused a lot of amusement and wonder!
We are also planting cucumber seeds and are really looking forward to watching them grow.
Also, a very warm welcome to our newest Nursery children – Scarlett , Joyceline and Leo.
They are already well settled and are very excited about all that is happening in Nursery at the moment.
What an exciting start to our term!
And here is our first chick hatching - how gorgeous and utterly amazing!
We have photos of all the children with the chicks displayed in Nursery - come and look!
This term is all about Growing and Changing in Nursery