25 October 2019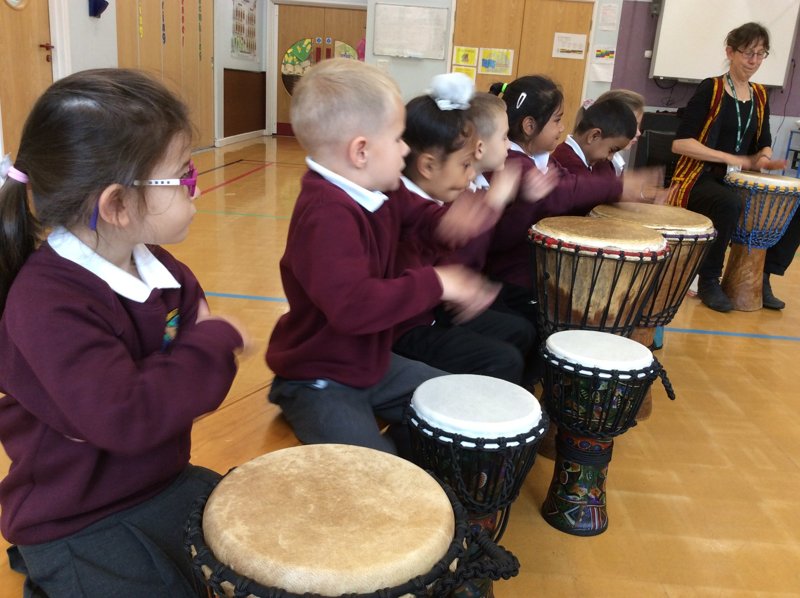 Reception have had a great start to the new year. Our 'Topic' has been 'All About Me' and the children made boxes and bags with objects and pictures that tell their own stories. We have thoroughly enjoyed listening to the children share their 'All About Me' boxes; we have explored our likes and dislikes and have learned about who is who in our family.
We held two successful Parent Workshops about reading with your child.
We enjoyed an amazing Family Picnic where our wonderful parents contributed to our "Pot Luck" feast. Everyone was able to try foods from our different cultures and heritages and we all enjoyed the African drumming!
We have also enjoyed our very first school trip, visiting Rushall Farm and Englefield Gardens. It was a fabulous day, seeing where some of our food comes from and meeting the animals.
A huge thank you to all our parents for your fantastic and continued support. We could not do it without you!
October's Highlights from Reception