13 September 2021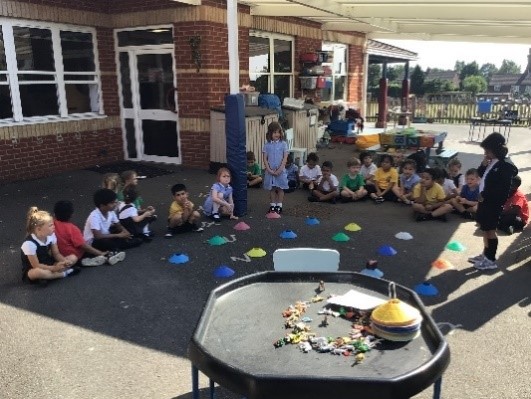 Year One have had a fantastic couple of weeks packed full of new learning and getting to know each other. We have begun all our new topics, which the children are really excited about!
In English, we have started learning to retell the story of Little Red Riding Hood. We've had fun creating our class story map and acting out the story using our best actions. In maths, we have been exploring our resources by finding out how many different ways we can sort them (colour, size, type, shape) and finding out how we can use them to count. In science, we have been on a nature walk to search for the beginning signs of Autumn, as part of our seasons topic. We found some leaves changing colour, some had already fallen and we even found some conkers on the ground! In geography this week, we have been discovering what we already know about farms and what we would like to know next. In computing, we became robot children who had to follow a sequence of instructions to reach the treasure chest full of colourful, shiny treasure! We have also been sharing lots of different picture books – our favourite so far has been Ruby's worry.
Our P.E. lessons are on Tuesdays and Thursdays each week, so please remember to come to school in your kit on these days.