19 July 2022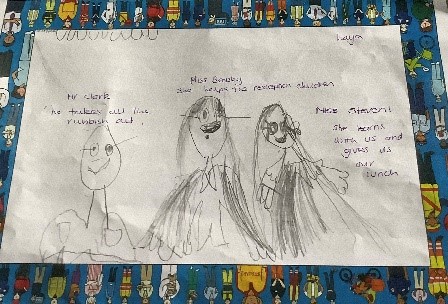 In Nursery this week we have been finishing our Celebrating People topic by talking about the adult in school who have helped the children this year and the discussing which adults will be helping the children in Reception or Nursery next year.
Isak: "You help me write my name."
Oliver: "Miss Harriss teach us."
Samuel: "Mrs Hamblin helps me."
Natalia: "Mrs Griffin helps me learn."
It has been a pleasure to teach all the children in Nursery this year and we wish them all the best as they continue their learning journey next year. Stay safe and have a good Summer holiday.
Nursery Highlights 19/07/22